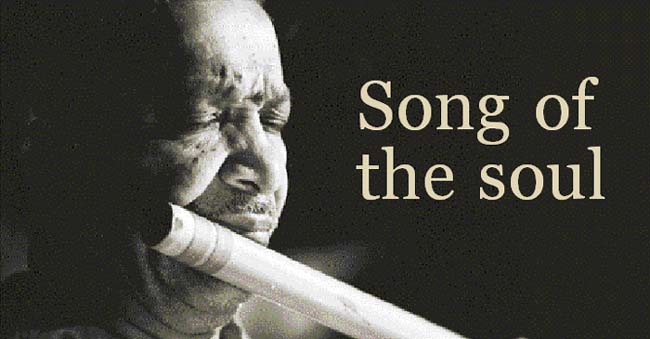 Pandit Hariprasad Chaurasia's discography encompasses over three hundred compact discs and albums that include classical, light Hindustani and integrated/fusion music. The list of albums presented here is not comprehensive by any means. Rather it is merely indicative of Panditji's vast repertoire. Please click on the alphabetical links given here on the left hand side to browse through the discography. The alphabetical arrangement is based upon the first Raga or melody / style of the album
As is well known, Panditji is equally at home with folk music and East-West integrated music as he is with his pure classical style. His cadre of alumni is drawn from all parts of the world. Pandit Chaurasia has composed several new ragas, music for several Indian films, and also concertos for East-West integrated music and jazz ensembles.
Pandit Chaurasia has not only brought new techniques, and his unique expressions of the nuances of Indian classical music with such unsurpassed elegance to playing the bansuri, elevating it to a new level as a concert instrument but has also experimented with fusion music in the international arena. He has collaborated with Western musicians like John McLaughlin, Jan Garbarek, Mickey Hart, Louis Banks, John Handy, Amareesh Leib, Bendik Hofseth, Larry Coryell, and many others. He has received wide acclaim from celebrities such as Yehudi Menuhin, George Harrison, Professor Jean-Pierre
*Every album is worth the download.If you are not sure which one to start with,then download all the 29 albums from the first link,I'm sure you will like it. And don't forget to buy the original albums if you like the music.Enjoy!
Download 2
அருட்பெருஞ்ஜோதி அருட்பெருஞ்ஜோதி

தனிப்பெருங்கருணை அருட்பெருஞ்ஜோதி

எல்லா உயிர்களும் இன்புற்று வாழ்க